WHO WE ARE
Welcome to Four Seasons Sunrooms & Windows! We have an expression we use quite a bit around here. "It's Time."
For us, it means that every day is an opportunity to serve, impress and amaze our customers. It means that every moment should be spent improving our products and innovating new ones. It means that it's always a good time for something that makes life even better.
For our customers, it means that if you've been thinking about improving your home and life with a sunroom, patio or deck, or if your house needs new windows or you want to add space to your home that transforms your life, then right now is a great time to get started. Four Seasons has a premier line of products and thousands of local dealers ready to help.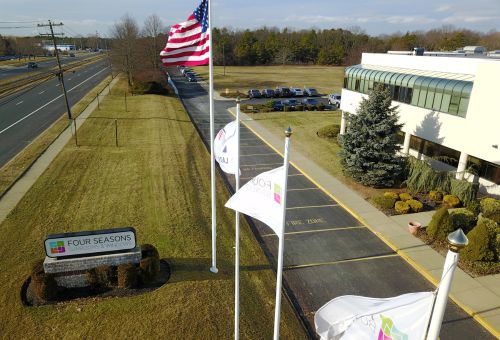 Our SUnroom COmpany Story
We've put in the time
For over 40 years, Four Seasons has been a leader in manufacturing innovative, quality sunrooms and has become one of the largest manufacturers of seasonal screen enclosures, greenhouses and year-round sunrooms, solaria, and conservatories in the entire world. Four Seasons has been defining the cutting edge in glass room and outdoor product design, manufacturing and marketing since its inception in 1975. We are the company that sets the standard other companies attempt to follow.
Four Seasons offers "the best of both worlds" with industry-leading corporate strength and resources, combined with highly trained local, independently owned and operated dealers. The proven track record of thousands of local sunroom contractors and approved dealers validates our effectiveness of leading the market around the world. Our network of professionals live where you live, know what your needs are, and offer personalized attention and unparalleled local service.
At Four Seasons, we're never satisfied with the standard renovation. Your home is the cornerstone of your life. It's your place to rest and relax, spend time with the people you love, build your future, celebrate your successes. And it's very likely the largest single investment you've ever made. So when it's time to add light and space to your home, to improve its value and efficiency or to enhance your family's life, only choose the best. We are tried and true, highly recommended, utterly dependable, and internationally recognized as an industry leader in both products and customer service.
It's time for Four Seasons to help transform and improve your home!