Now You Can Experience The Best Of Both Worlds
With so many of us looking for more from our outdoor living, the LifeRoom Louvered Roof System offers the perfect answer to the question of compromise. Do you need a covered space to prolong the season or would you prefer an open-air structure that allows you to enjoy the sun's rays and a natural breeze.
Our outdoor space is more valuable than ever, the LifeRoom Louvered Roof System gives you flexibility and options. On a nice day, open the roof up and enjoy dappled shade as you would a pergola, a little rain on the cards? No need to cancel your Sunday - Funday, just close the roof and you have a waterproof patio cover.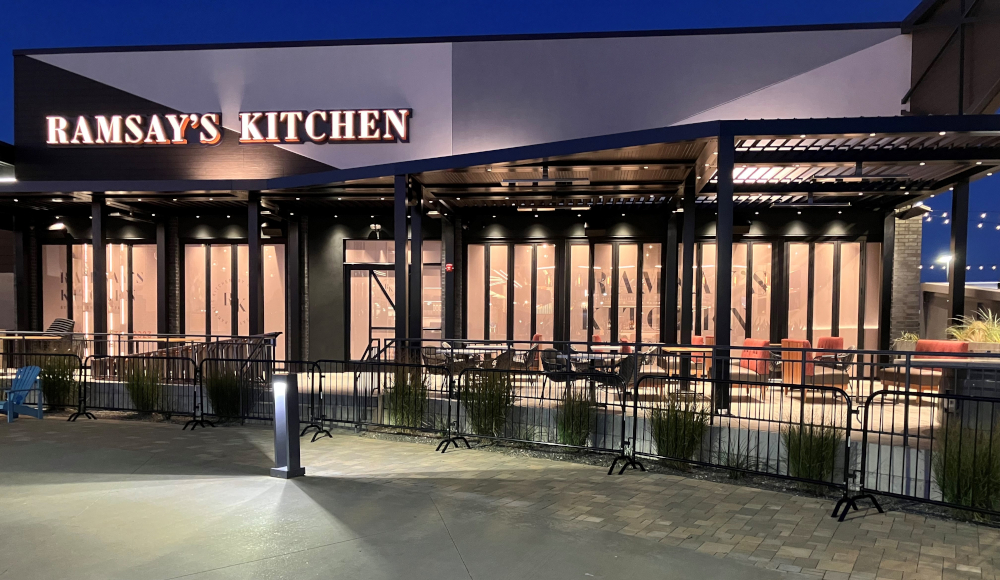 THE FOREFRONT OF INNOVATION
In addition to the unique opening and closing feature, our system provides a range of benefits which traditional roofing methods simply cannot match. The size, shape and raw material of the louvers and structure, in combination with an internal gutter system, seamless fixing points, concealed brackets and an attractive, UV resistant powder coat are the basis of its unrivaled standing.

At the touch of a button or flick of a switch, each louver blade pivots to any desired position within a 160º rotation, transforming a solid, waterproof covering into a light-filtering trellis. This enables the user to enjoy sunlight, shade or a breeze when the weather is fine or hot and when the weather is wet, waterproof protection from the rain. Weather control is now at your finger tips.
MAKE YOUR HOME YOUR DREAM SPOT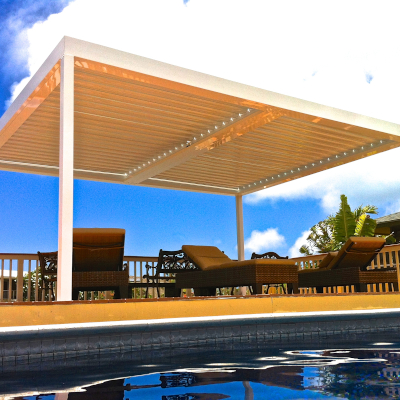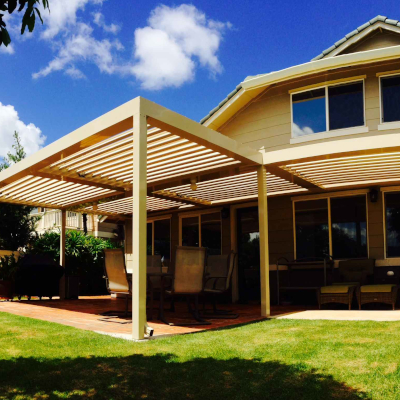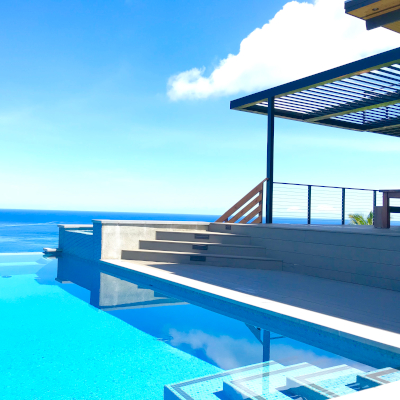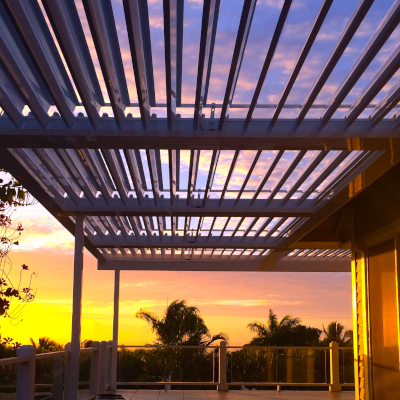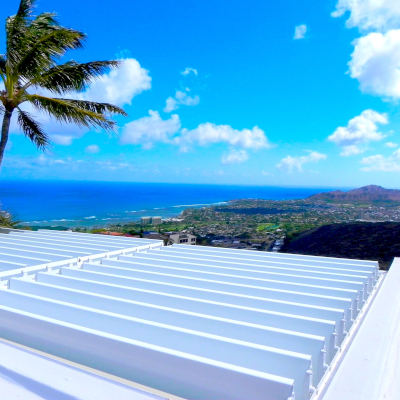 So Many Reasons To Choose The LifeRoom Louvered System
No rust, rot and deterioration because of powder coated marine-grade aluminum.
Industry-leading 10-year warranty on all parts and labor; 35-year structural warranty.
Powered by battery and solar panel means no hard wiring into your house.
No time consuming or expensive maintenance.
Protects window coverings, carpets and furniture from weather damage.
Reduces interior cooling costs by shading exterior walls from solar heat.
Allows rising hot air and high winds to pass through (unlike regular solid roofs).
Suitable for all types of outdoor areas: attached to existing structures, built free-standing or incorporated into current solid roofs.
Can be installed flat, pitched and gabled, or even vertically for privacy wall screening and wind protection.
Applications include: patios, lanais, decks, spas, swimming pools, gazebos, outdoor kitchens, BBQ areas, courtyards, entryways, carports and anywhere else convenient.