Crystal View Florida Room
WHAT IS CRYSTAL VIEW?
For nearly half a century, Four Seasons Sunrooms has been the leader in outdoor living solutions. This has been achieved through a commitment to offering the very best products at a price that makes sense. We know that when you are looking to update your home that quality and value are two of the most important factors, with a Crystal View Florida Room rest assured that these two objectives really meet head on.
With American-made durable walling system, you are choosing flexibility for your Florida Room outdoor living space. You can still enjoy all that nature has to offer while being protected from the elements.
With a Crystal View Florida Room from Four Seasons Sunrooms: Speed. Quality. Price. Pick any THREE.
BENEFITS OF A CRYSTAL VIEW FLORIDA ROOM
Durable Premium Quality Aluminum Frame – Little to no maintenance, no need to worry about mold, mildew or insect infestation.
Optional Mull available in three different positions – Versatile Look and feel. Your project, your choice. Look and feel of a traditional sunroom or new modern design.
Three and Four Track Horizontal Stacking System – More options to improve your view. Less obstructions and customizable ventilation.
High Quality Glazing Materials – Providing you with protection from mother nature when you want it. Designed to handle the harshest Conditions.
Automatic Locking System – Simple ease of operation that also provides you with security. Close and lock... it's that simple. No additional mechanisms for locking. Glazing and Framing options available*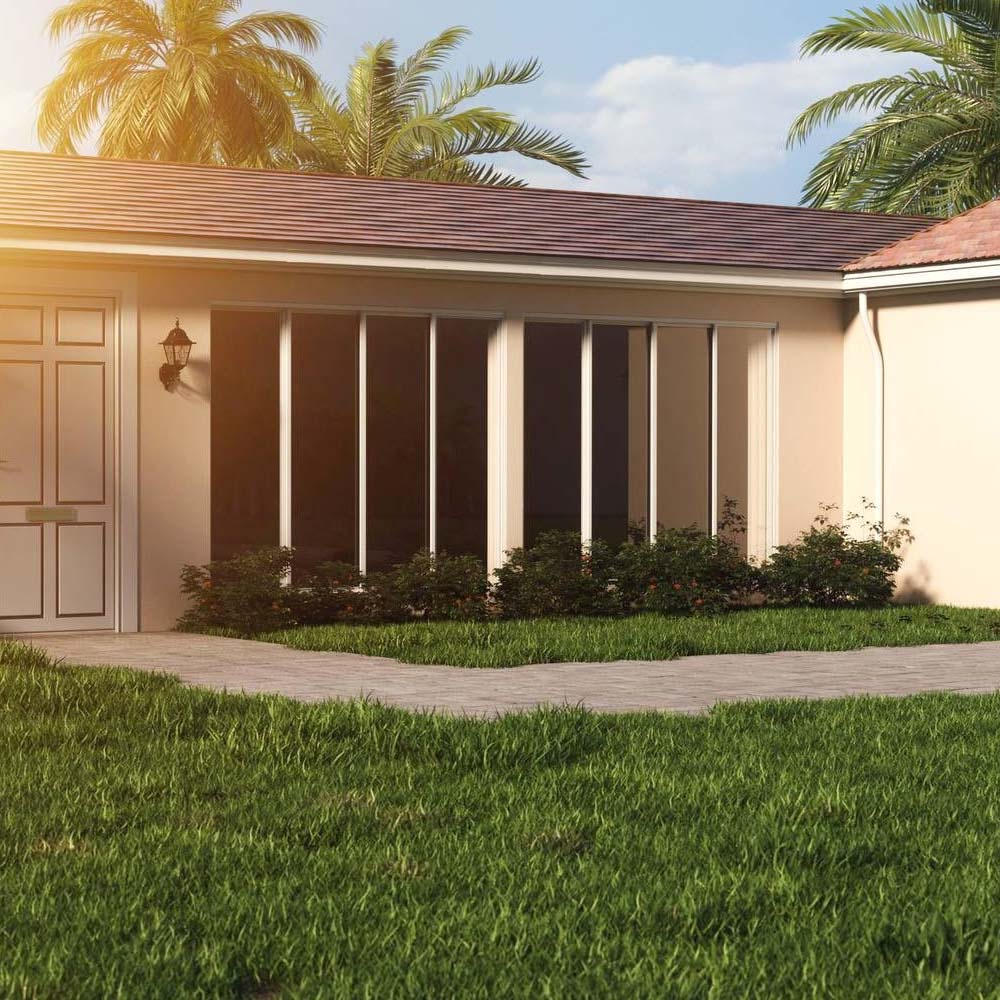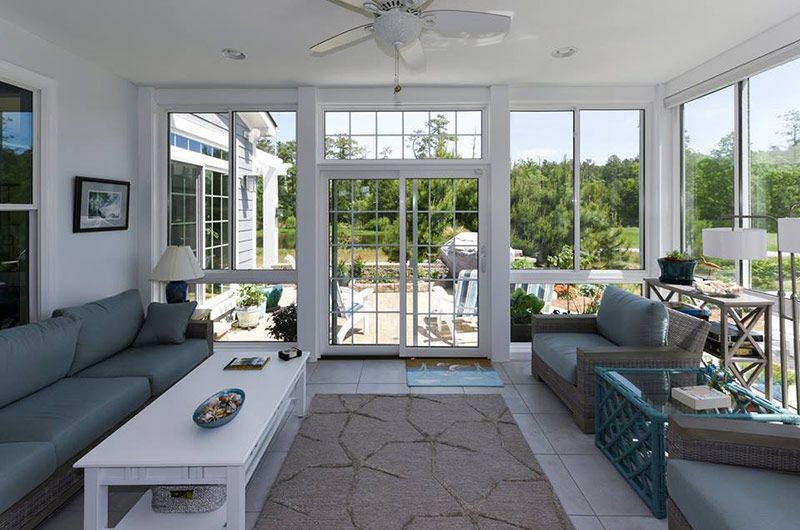 PATIO ROOMS
Upgrade your deck or patio with these simple additions...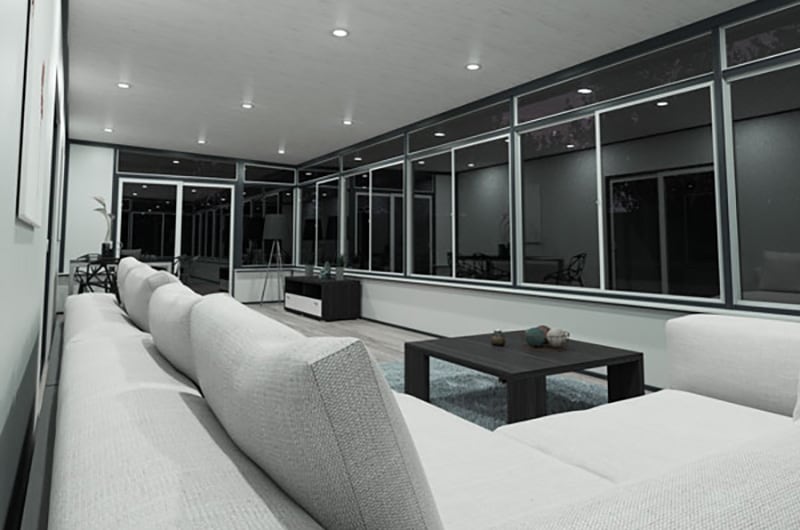 Addition 365
Complement your lifestyle with the very best...
CRYSTAL VIEW FLORIDA ROOM