DRYSHIELD® DECKING SYSTEM
For over forty years, Four Seasons has been delivering solutions for outdoor living. Our goal is to create the backyard of your dreams and create a space that not only meets your needs but exceeds your expectations.
Our DryShield® Decking System means that you can now create the perfect blend of indoors and outdoors and finally get the best of both worlds.
Whether you are combining your new deck with one of our outdoor structures or it is a standalone project, you can count on Four Seasons to deliver the best quality products with the service you expect from a company that has insisted on "Building The Best" for more than four decades.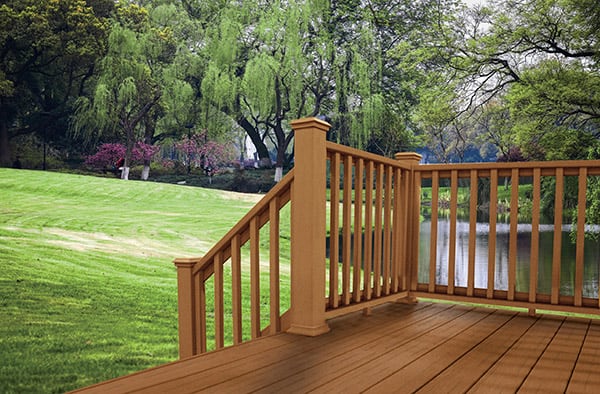 When was the last time you took a break from your busy life and allowed yourself to just be you?
Take a moment to relax, a chance to turn off and clear your head from the stress we all have each and every day.
When you create a space to entertain, a place to relax, or a family hang-out area, you're not putting a new deck on your home, you're enhancing your life.
DryShield® decking by Four Seasons provides a unique combination of great aesthetics and long-term durability. Our premium composite decks are available in a range of wood tones with natural looking grain patterns to satisfy any deck design. But these boards aren't only attractive, they're also high performance.
DryShield's encapsulated decking is different from the standard wood/plastic composite deck. Our unique total encapsulation technology completely defends our boards against moisture. We're engineered tough enough to be installed in even the harshest of applications like direct ground or water contact.
This superior moisture resistance is backed by a Limited Lifetime Warranty, making DryShield the perfect decking solution for pools, lakes, hot tubs and your backyard!