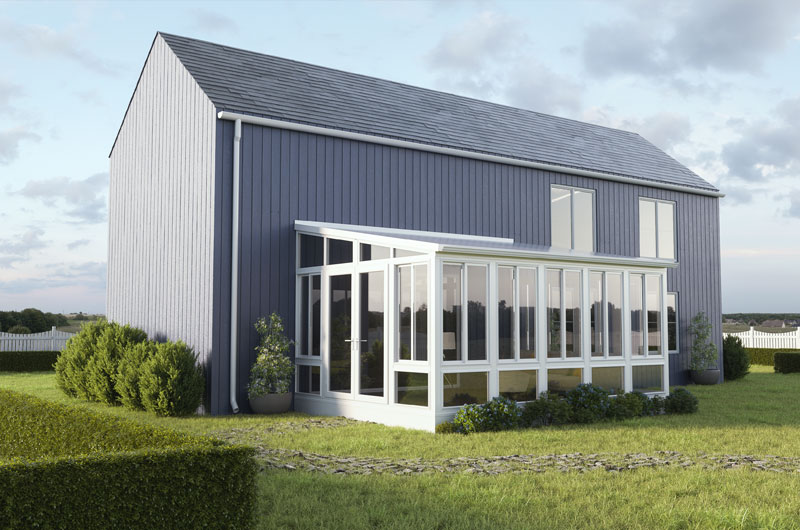 ALL SEASONS SUN & SHADE STUDIO ROOMS
Add beautiful space simply and easily with high-performance CONSERVAGLASS™ NXT and an energy-efficient, insulated roof system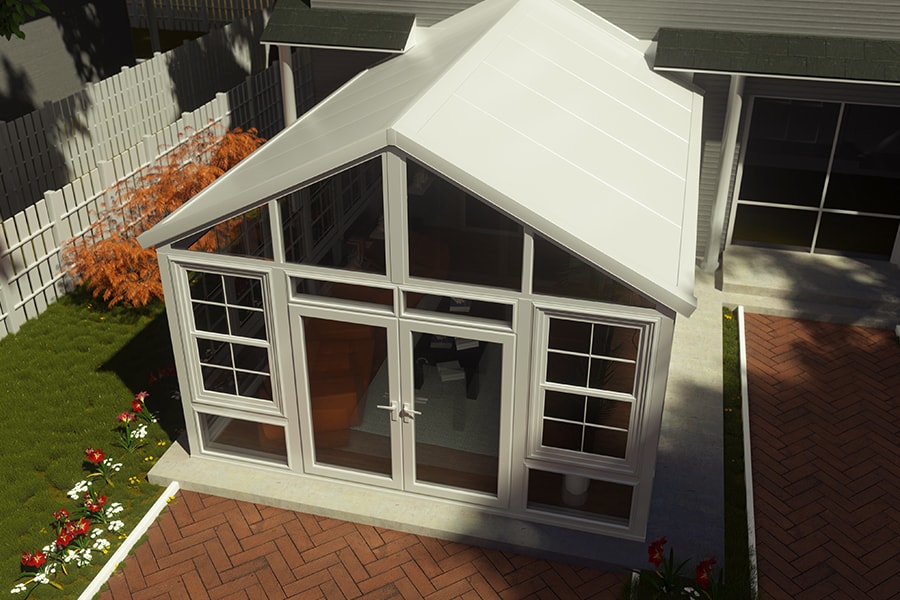 ALL SEASONS SUN & SHADE CATHEDRAL ROOMS
Create breathtaking space without breaking the budget! Our All Seasons Sun & Shade Cathedral Room offers the soaring space of a cathedral ceiling...
GORGEOUS PATIO ROOMS BY FOUR SEASONS SUNROOMS
Barbecues, celebrations, family gatherings, reading a book—all of these actions feel even better when your home has a functional patio. Unfortunately, severe weather, harsh sun, or pesky insects renders this space useless if it lacks protection from the elements.
Get more use out of your patio or deck with the help of Four Seasons Sunrooms. We make it our business to offer a wide variety of high-quality patio rooms and enclosures to suit any taste or budget. Whether you want to convert your uncovered patio into a complete patio room or upgrade your screen enclosure into a year-round room addition, Four Seasons Sunrooms has you covered. These simple yet transformative upgrades take just a few short hours to complete, so you are well on your way to enjoying your new space. Four Seasons patio rooms help you enjoy the outdoors now and let you smartly upgrade your home when the time is right.
RELAX OUTSIDE IN YOUR ENCLOSED PATIO ROOM
Relaxing outside has never been easier with patio enclosures from Four Seasons Sunrooms. Secure a patio room to keep out most wildlife, debris, and bugs so you spend less time swatting and more time smiling. An enclosed porch also comes with peace of mind because it offers a clear boundary to keep adventurous kids and curious pets safe within your space. That feeling is truly priceless.
PROTECT YOUR POOL WITH PATIO ENCLOSURES
Say goodbye to the sun's harmful rays and resulting sunburns. Four Seasons offers patio enclosures that surround your pool area, so you remain comfortable and have access to shade from the sun on a swim day. No need to worry about the mess a pool can bring—our home enclosures are designed to keep bugs, leaves, and other unwanted rubbish out of your pool, so you don't have to work as hard to keep the water clean.
UNDERSTAND THE FOUR SEASONS SUNROOMS DIFFERENCE
When you work with us, you can count on professional, competitively priced service, no matter the size or scope of the job. Our aim is to maintain the highest standard of quality in all of our products and services. Plus, we pride ourselves on going the extra mile so that your experience with us is a positive one all around.
Contact Four Seasons Sunrooms for more information about our various patio enclosure systems. You have several options that range from simple patio room upgrades to glass enclosed patio transformations. We look forward to working with you to bring your project to life!