SOARING CATHEDRAL SUNROOMS
Dramatic use of light and space drives our cathedral sunroom designs, adding a new dimension to your home and lifestyle. Enjoy a breathtaking living area — with the same energy-efficient features as all of our glass sunroom additions. The vaulted ceiling and CONSERVAGLASS™ NXT walls combine to offer style and comfort in equal measure. A Four Seasons Sunrooms cathedral glass house features a front peaked wall that welcomes light and extends your outdoor views while creating an airy, spacious feel within. You'll enjoy year-round comfort and superior energy efficiency in a sunroom that's built to last — while adding significant investment value to your home.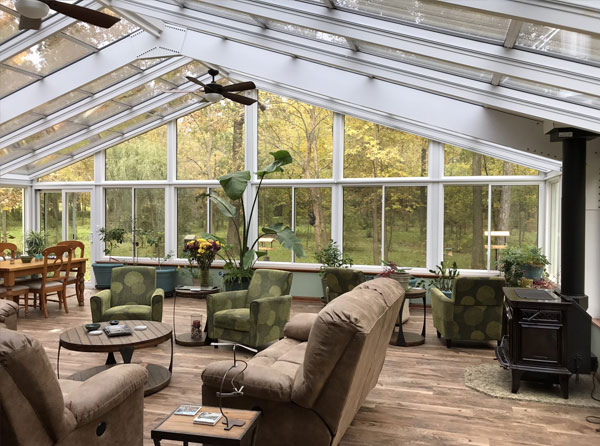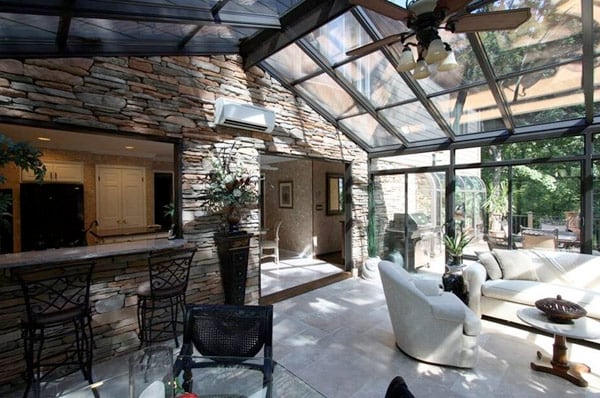 ALUMINUM SUNROOMS
Graceful design that watches the bottom line — no wonder this model has been a Four Seasons Sunrooms favorite for almost three decades! With curved glass sunrooms or patio rooms you can enjoy natural light, top-notch energy efficiency, superior security, and a look that blends beautifully with your home's existing lines.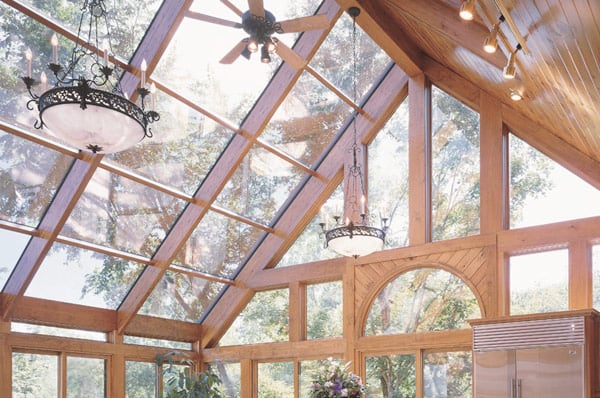 WOOD INTERIOR SUNROOMS & SOLARIUMS
The classic curve — designed to please the eye and ease the soul. Natural light and simple symmetry create a peaceful space that welcomes you to relax. Add the benefits of superior energy efficiency and a low-maintenance exterior and you'll see why the ever-elegant System 6 Curve Sunroom is one of our most popular additions.