HYBRID VICTORIAN CONSERVATORY
Where the world's finest sunroom meets the world's finest windows.
Marrying the architectural styles and craftsmanship of the Old World with the maintenance-free materials of the New creates this beautiful Victorian Conservatory. Options such as etched glass, finials and ridge cresting create a room that is as timeless and enduring in its structure as its architectural style is in history.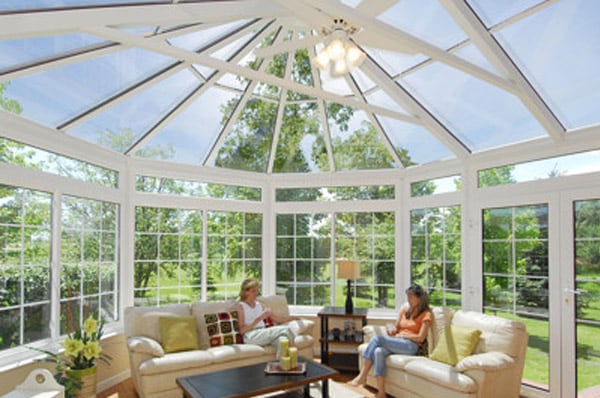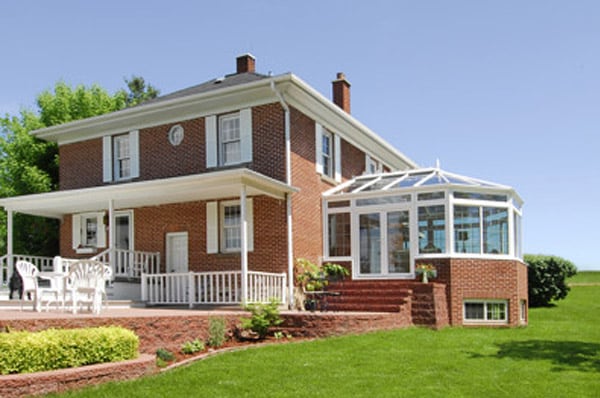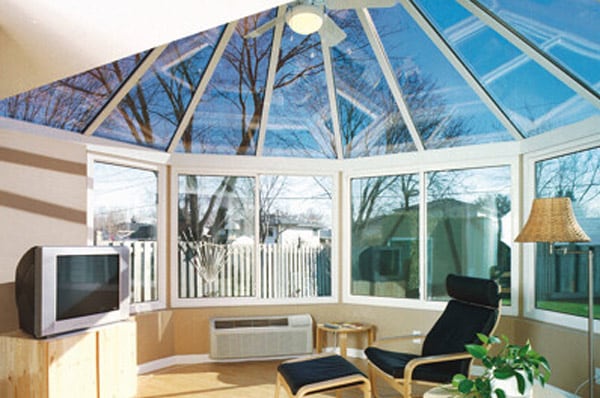 Features
Low maintenance vinyl windows and a strong aluminum structure
Energy Efficient Construction
Window Choices and Features
Casement windows

Yes

Doublehung windows

Yes

Dual sliding windows

Yes

Window grills

Yes

Solid or glass kick panels

Yes

Door Choices and Features
Sliding patio doors

Yes

French in-swing and out-swing doors

Yes

Color Choices (baked enamel finish)
White

Yes

Other Options
CONSERVAGLASS™ NXT

Yes

Opal Heatguard Polycarbonate

Yes

Optional Features
Glass etching on doors and transoms

Yes

UltraSelect interior crown moldings

Yes

Finials and cresting

Yes

Roof vents

Yes