CURVED EAVE SOLARIUM DESIGNS
A refined sun room patio enclosure with an elegant curved eave. The graceful lines and elegant symmetry of our curved eave solarium designs complement your home's existing roofline for a polished, finished look. Choose this beautiful sun room patio enclosure and you'll own the solarium that made Four Seasons famous. Select a solarium with a slim, contemporary aluminum profile, or one with the warm natural feel of Northern White Pine beams. All-year comfort is standard with every sun room patio enclosure! The exclusive, patented, multi-coated CONSERVAGLASS™ NXT windows ensure longevity, safety and an energy efficiency you won't find anywhere else. Whether it's an urban loft oasis or a rustic country retreat, a Four Seasons curved eave solarium will blend beautifully with your home.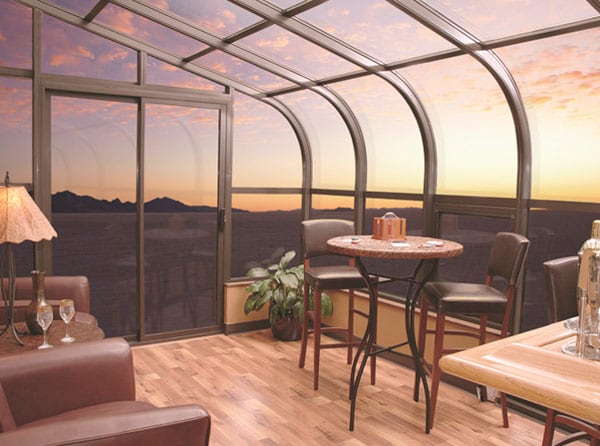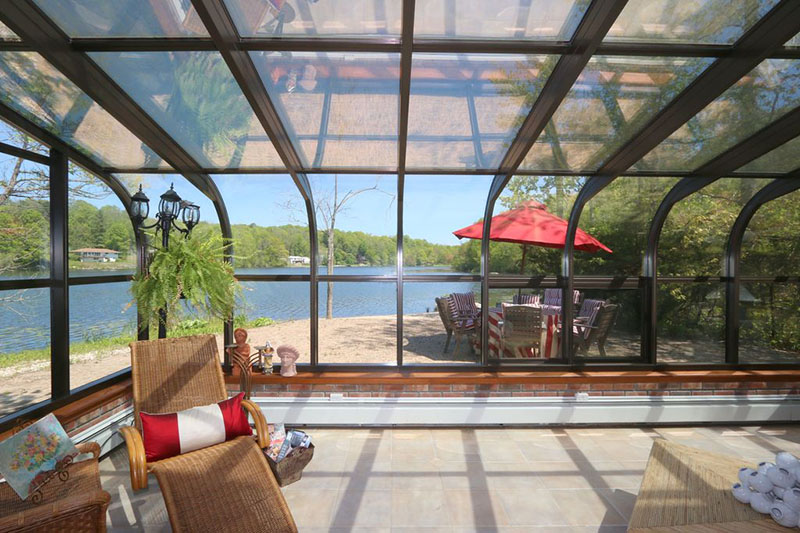 ALUMINUM SUNROOMS
Graceful design that watches the bottom line — no wonder this model has been a Four Seasons Sunrooms favorite for almost three decades! With curved glass sunrooms or patio rooms you can enjoy natural light, top-notch energy efficiency, superior security, and a look that blends beautifully with your home's existing lines.