Straight Eave Sunroom Designs
Straight Eave Sunroom Designs
A glass sunroom or patio enclosure brings the outdoors in, all year long simplicity and subtlety make the straight lines of our classic glass sunroom a seamless addition to your home. Our patio enclosure models include traditional and contemporary designs, with finished aluminum exteriors and interiors, and even natural wood interior beams in some styles. Choose a Sun and Shade glass sunroom (with an insulated, solid roof) or a Sun and Stars glass sunroom (with a CONSERVAGLASS™ NXT roof) - both provide year-round comfort and energy efficiency. Whether you desire a compact balcony to a rambling great room, a Four Seasons straight eave glass sunroom addition and patio enclosure will add beauty, light, and elegance to your home.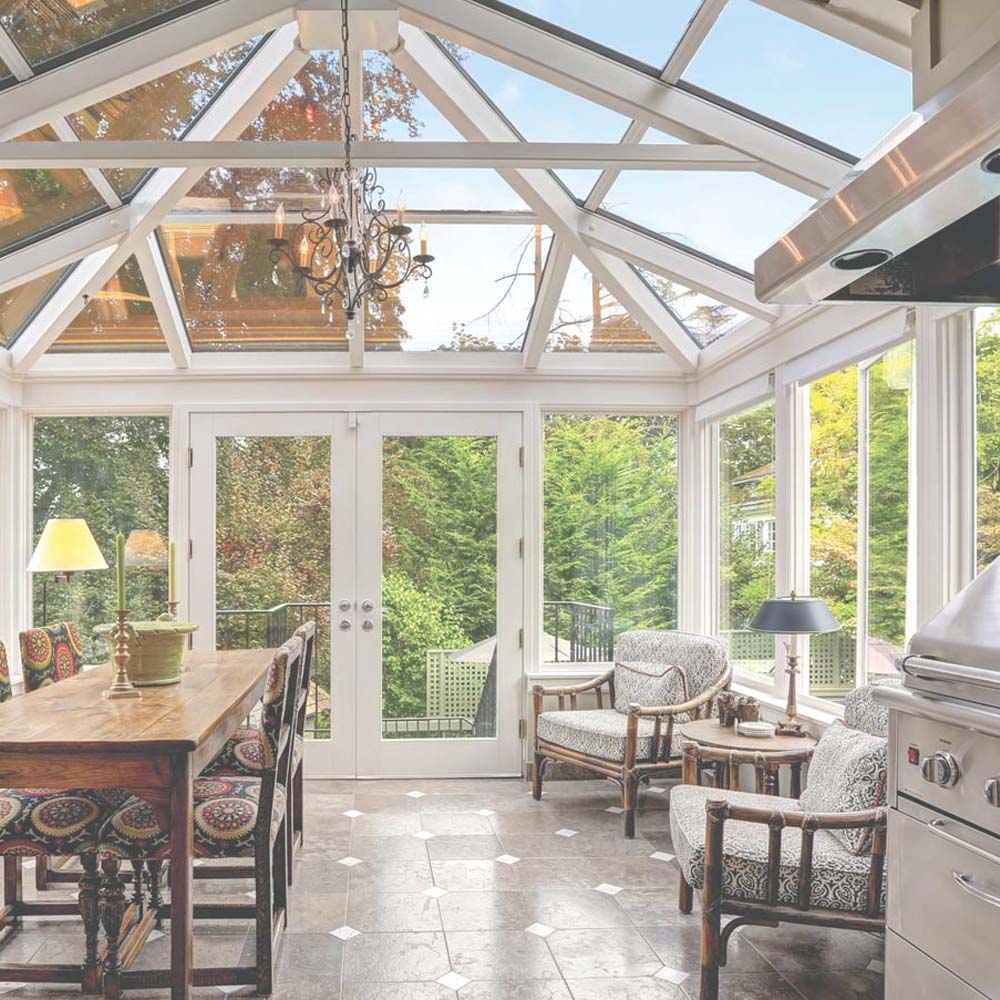 Aluminum Sunrooms
Graceful design that watches the bottom line — no wonder this model has been a Four Seasons Sunrooms favorite for almost three decades! With curved glass sunrooms or patio rooms you can enjoy natural light, top-notch energy efficiency, superior security, and a look that blends beautifully with your home's existing lines.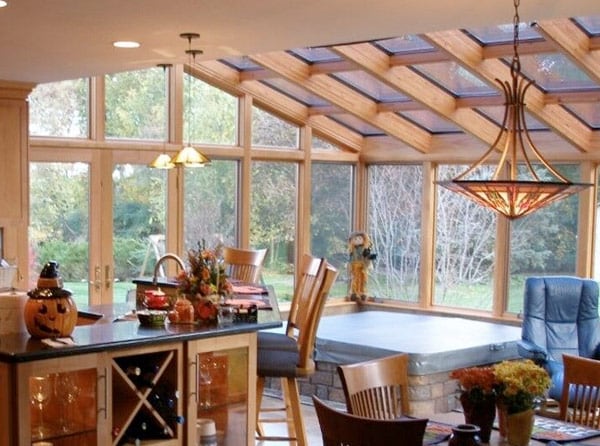 Wood Interior Sunrooms & Solariums
The classic curve — designed to please the eye and ease the soul. Natural light and simple symmetry create a peaceful space that welcomes you to relax. Add the benefits of superior energy efficiency and a low-maintenance exterior and you'll see why the ever-elegant System 6 Curve Sunroom is one of our most popular additions.