STRAIGHT GLASS ROOF SUN ROOM OR SOLARIUM WITH WOOD INTERIOR
Northern White Pine beams give this sunroom a solid, always-been-here feel. Emphasizing the classical, this sunroom transitions easily from formal elegance to casual comfort — yet retains a solidity that reflects its roots in tradition.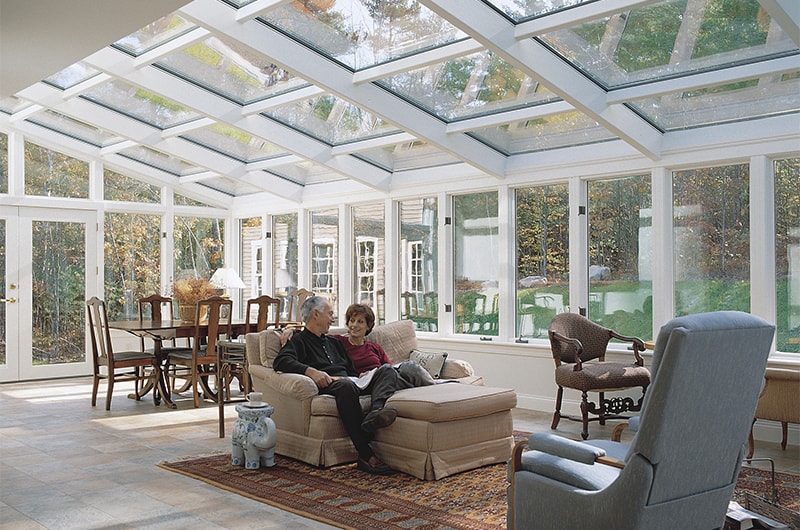 SOLID ROOF
Graceful design that watches the bottom line — no wonder this model has been a Four Seasons Sunrooms favorite for almost three decades! With curved glass sunrooms or patio rooms you can enjoy natural light, top-notch energy efficiency, superior security, and a look that blends beautifully with your home's existing lines.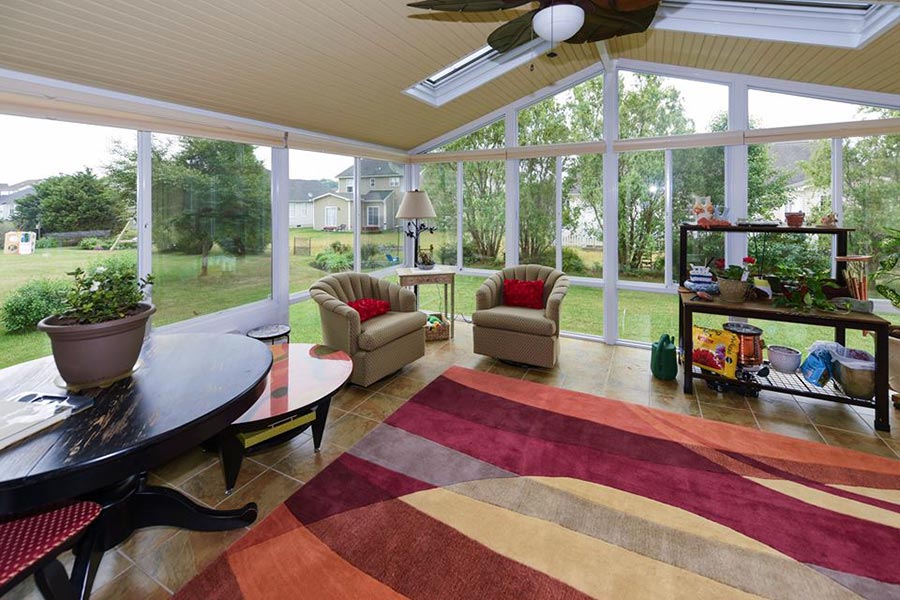 GLASS ROOF
The classic curve — designed to please the eye and ease the soul. Natural light and simple symmetry create a peaceful space that welcomes you to relax. Add the benefits of superior energy efficiency and a low-maintenance exterior nd you'll see why the ever-elegant System 6 Curve Sunroom is one of our most popular additions.
Features
Energy Efficient Construction
Thermally broken frames and interlocking

Yes

High performance CONSERVAGLASS™ NXT

Yes

Window Choices and Features
Casement windows (System 8 only)

Yes

Awing windows (System 9 only)

Yes

Window grilles

Yes

Dual lever locks

Yes

Door Choices and Features
Full view French doors

Yes

Full view single-swing doors

Yes

Sliding doors with screens

Yes

High strength dead bolt security

Yes

LeLock™ Plus 7 Point locking system

Yes

Polished brass hardware

Yes

Color Choices (baked enamel finish)
Bronze

Yes

White

Yes

Other Options
Extruded gutters

Yes

CONSERVADECK™

Yes

Optional Features
Glass etching on doors and transoms

Yes