Sun and Stars Cathedral Rooms
Glass Roof Cathedral Rooms
Comfortable Cathedral Ceilings
Create breathtaking space with a Four Seasons Glass Roof Cathedral Room, which offers soaring space and energy-efficient features. An all ConservaGlass™ NXT front peaked wall, allows more light and greater views while creating a more spacious feel with expanded sight lines to the landscape beyond. Vaulted ceilings deliver an open airy sensation far beyond the actual space it occupies. This is a cathedral room that offers an unbroken panorama to your world while keeping you safe and sound inside.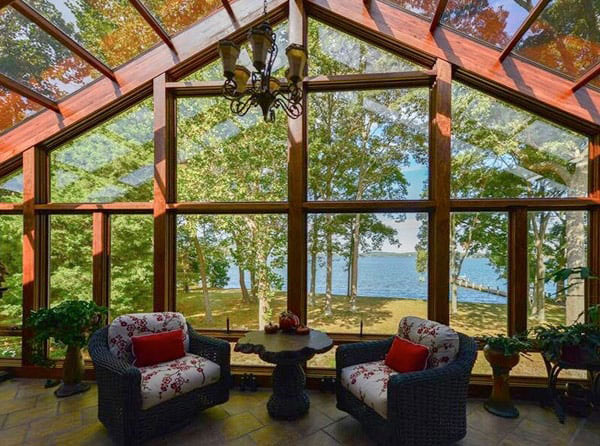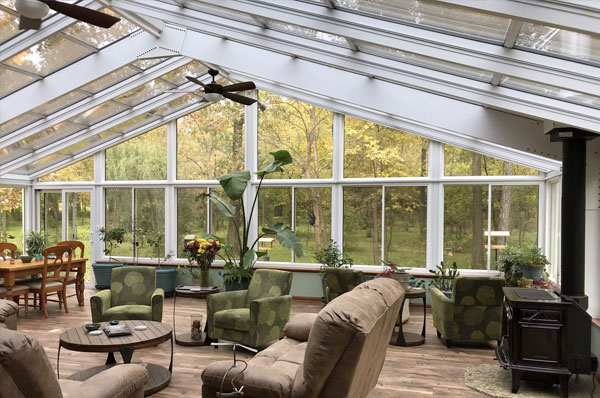 ALL SEASONS SUN & STARS CATHEDRAL ROOM
Add drama and light with this grand design. With a soaring cathedral roof of Four Seasons' CONSERVAGLASS™ NXT. The All Seasons Sun and Stars in the cathedral design offers unparalleled views and a spacious feel inside.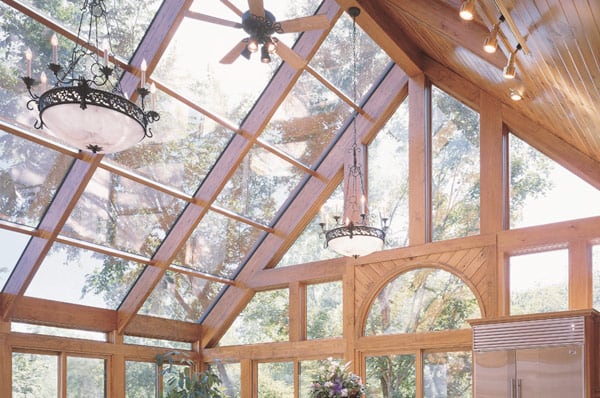 WOOD INTERIOR SUNROOMS & SOLARIUMS
The classic curve — designed to please the eye and ease the soul. Natural light and simple symmetry create a peaceful space that welcomes you to relax. Add the benefits of superior energy efficiency and a low-maintenance exterior and you'll see why the ever-elegant System 6 Curve Sunroom is one of our most popular additions.